We supply new and used trailers, for sale or hire. Get in touch to discuss your bespoke race transporter.
This is just a small selection of what we have built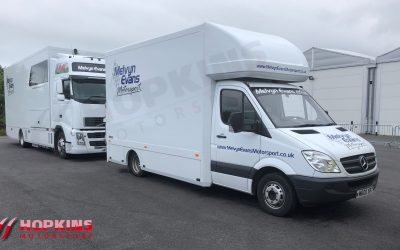 Hopkins Build ref: 459 General Information 459 Detailed Specs External: 13.6m x 4m travelling height race transporter, 2,500kg 2 tier dhollandia Tail lift, 13 kva marine application generator, hydrovane compressor, self seeking satellite, wireless...
read more
Hopkins Motorsport Ltd
Sampson Business Park
Hallen
Bristol
BS10 7RS
Email
sales@hopkinsmotorsport.com