Race transporters for sale & Hire.
Hospitality units for sale.
We have in stock new HMS 2018 mega Low ride double deck chassis's to keep build times to a minimum, these can be supplied to any configuration with or without slide out pods and or pop up roofs.
We also have a selection of year 2008 double deck boxes in stock that can be sold pre conversion.
We can produce complete bespoke builds, duplicate any unit on our website or many of the other transporters that we have built but not featured on our site.
We also produce mobile hospitality and exhibition vehicles.
Race Transporters For Sale now:
Viewing by appointment at our works.
Hopkins Build ref: 335Available 1/7/19 General Information Overview:Originally built in 2011 for the HRT F1 team, the transporter will carry 3 GT cars on the top deck and a formula car in the rear workshop if required. Since 2015 the transporter has been...
read more
Hospitality vehicles for sale:
We can duplicate any hospitality vehicle on our web site or build bespoke as required.
Used Hospitallity vehicles for sale:
Viewing by appointment at our works.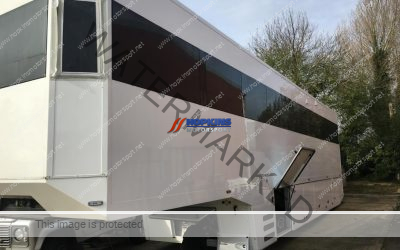 Used Hospitallity unit for sale Sold as is £55,000+vat or modified or refurbished as required at additional cost. General Information Built new in 2008 by W.h.bence for Porsche G.B Offices:                Two large internal offices, one fitted with u-shape...
read more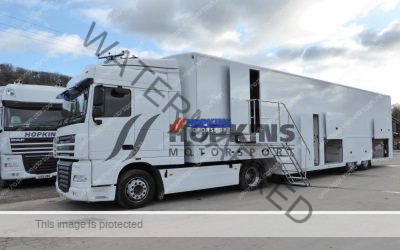 Hopkins Build ref: 461SOLD  General Information Lower workshop complete with:Overhead lockers to store wheels and tyres or spare parts.. Fixed and portable lista cabinets, additioanal storage and room for a golf caddy. Fridge etc.The lower deck will not take a car....
read more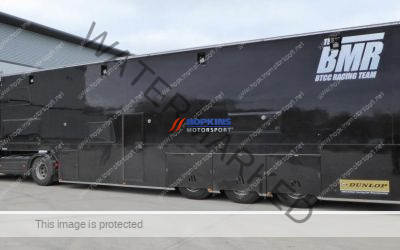 Hopkins Build ref: 278 SOLD 04/01/19 General Information Build Ref:      HMS-278-2010 Previously used by Splitlath racing in 2010,11,12 For British Superbikes and Team BMR in BTCC during 2013,14,15,16,17. Please call for full specification and more...
read more
Hopkins Motorsport Ltd
Sampson Business Park
Hallen
Bristol
BS10 7RS
Email
sales@hopkinsmotorsport.com