Double Deck with Twin Slide Out Office
We supply new and used trailers, for sale or hire. Get in touch to discuss your bespoke race transporter.
This is just a small selection of what we have built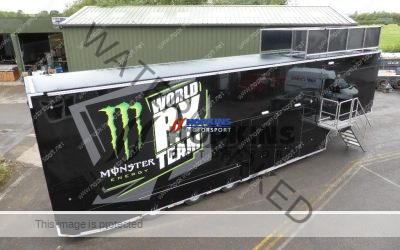 Hopkins Build ref: 395 General Information 395 Detailed Specs Three Touring or Rally cross Car Transporter, Bulk storage transportation area with folding bench's to maximise all options Engineers workshop, Roof viewing area, Sleeping accommodation...
read more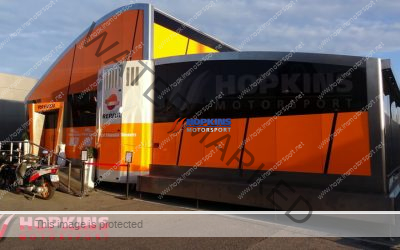 Hopkins Build ref: 396 Hospitality ES General Information Trailer with a lateral awning on the right used as a bar zone, an awning Hangar-type on the left side with a spacious restaurant, a terrace on the trailers ceiling and an office area inside....
read more
Hopkins Motorsport Ltd
Sampson Business Park
Hallen
Bristol
BS10 7RS
Email
sales@hopkinsmotorsport.com