We supply new and used trailers, for sale or hire. Get in touch to discuss your bespoke race transporter.
This is just a small selection of what we have built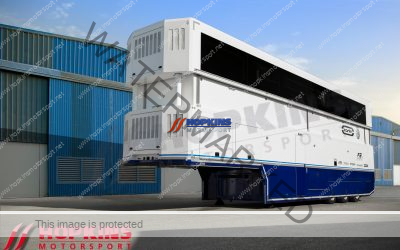 Hopkins Build ref: 466 General Information 466 is the first pop up roof transporter we have manufactured from a complete automated 3d model, The design was based on the experience gained in build 328 and 300, although very similar in appearance...
read more
Hopkins Motorsport Ltd
Sampson Business Park
Hallen
Bristol
BS10 7RS
Email
sales@hopkinsmotorsport.com